Events
Want to talk about our products? You can find us hosting, sponsoring events, and speaking at conferences around the world. Or come meet the Atlassian family at community-driven events including Atlassian User Groups or Expert meetups near you.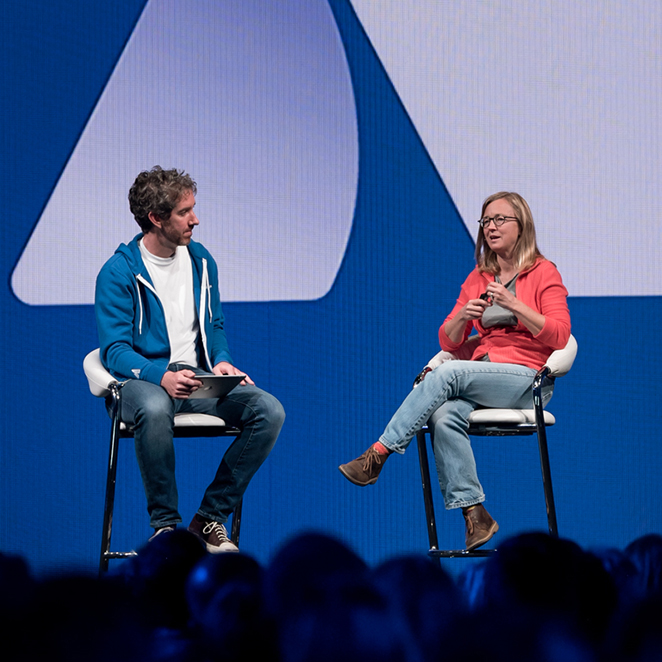 Atlassian special events
Get together with industry leaders, innovators, and Atlassian users to celebrate the incredible accomplishments of teams.
Be a part of Atlassian's flagship events and and learn about what's coming for our products, and how we're changing the future of teamwork.
Summit
Atlas Camp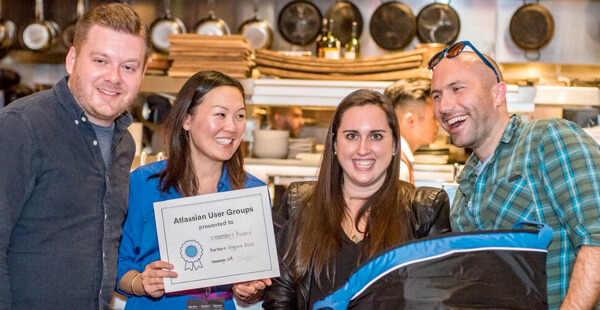 Atlassian User Groups
Where our users meet to share best practices and learn from each other. Run by our users, for our users.
Learn more
Webinars
Check out some of our upcoming webinars, as well as some of our most popular webinars!
View all webinars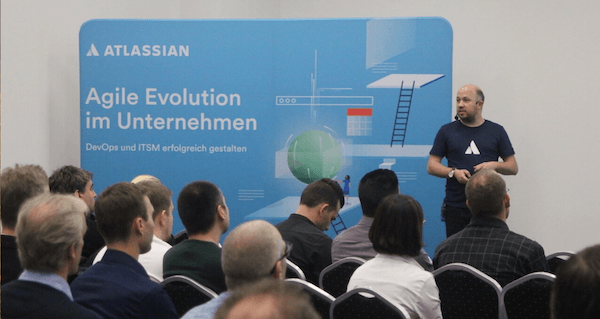 Recommended events
Learn more about Atlassian's products and solutions at a Atlassian Solution Partner event near you.
Find events
Share your story at Developer Day
We're on the lookout for speakers for Developer Day at Summit 2019. Submit your talk proposal and share your expertise on stage in Las Vegas, Nevada!
Learn more
Upcoming events
An event described above or another conference, speaking session, or meet up is happening soon.
No featured events
Check back soon.
Looking for an Atlassian User Group meetup?
Visit the AUG portal to find a meetup near you.
No events found for your selection
Try another filter.
Looking for an Atlassian User Group meetup?
Visit the AUG portal to find a meetup near you.
Didn't make it? Catch highlights here
Summit U.S. 2017
Catch up on full replays of keynotes and breakouts from Summit U.S. 2017 in San Jose, California.
Summit U.S. 2017 highlights
We (heart) conferences
We attend and speak at conferences all over the world. From Agile Australia in Sydney to DockerCon in Austin and Copenhagen, we know amazing things are happening everywhere - and we want to join in.
Contact us